Special Educational Needs and Disability (SEND)
Here at Shears Green Infant School we value the abilities and achievements of all children. We truly believe that each and every child can achieve regardless of any additional needs. We endeavour to provide the best learning conditions for each pupil, promoting development in understanding and social maturity alongside their peers wherever possible.
Special Education Needs are identified early and the school works closely to plan a curriculum to meet the children's needs. We work in partnership with our children, parents, carers, specialists and governors. The school values the abilities and achievements of all its pupils and celebrates small steps of progress.
All children, regardless of additional educational needs, are fully included in all school activities.
Please click on these links for more information on Special Educational Needs and Disabilities at Shears Green Infant School and to find out how we are complying with our duties.
Special educational needs (SEN) report 2020-2021
Who can I contact for further information?
In the first instance parents/carers are encouraged to talk to their child's class teacher.
Further information and support can be gained from the Inclusion Manager/SENCO - Mrs Clare Holder.
Emotional Wellbeing Practitioner
We are lucky to have the support of Aneesa Khan from the NELFT Emotional Wellbeing Team. Please talk to your child's class or Mrs Clare Holder about how Aneesa could support you and your child.
Parent's information leaflet from the Emotional Wellbeing Team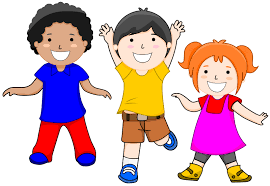 Aneesa and the wellbeing team are offering the following workshops this term;
Tuesday 2nd March: Introduction to ASC – 1-2pm
Friday 5th March: Transition back to school – 3.30pm
Monday 8th March: Understanding My Child's Anxiety –1pm
Thursday 11th March: Transition back to school – 11am
Tuesday 16th March: Understanding ADHD – 1pm
Thursday 18th March: Understanding my child's behaviour – 10am
Please contact Mrs Holder: cholder@shears-green-infant.kent.sch.uk if you would like to attend any of the parent workshops.
The Local Offer details the services available for children and young people with special educational needs and disabilities (SEND).
Offer support and advice about special educational needs and disabilities, including social care and short breaks.
The leading UK charity for people on the autism spectrum and their families provides information, support and pioneering services, and campaign for a better world for people with autism
An organisation, offering a wide range of information for parents, dyslexic adults and teachers
Ifield Smile
Ifield Smile is committed to supporting the inclusion process in Gravesham and Kent schools. Ifield Smile can also be emailed at: smile@ifieldsmile.com Download the Ifield brochure, which is full of courses and support groups to help understand special needs
Parent Course Brochure 2020-2021