Guitar Club meets on a Monday
Term 6
This term guitar club have performed at Northfleet Schools' Trust Launch Concert.
They were amazing and sounded brilliant. It was quite a scary thing to perform in front of such a large audience but they did a great job.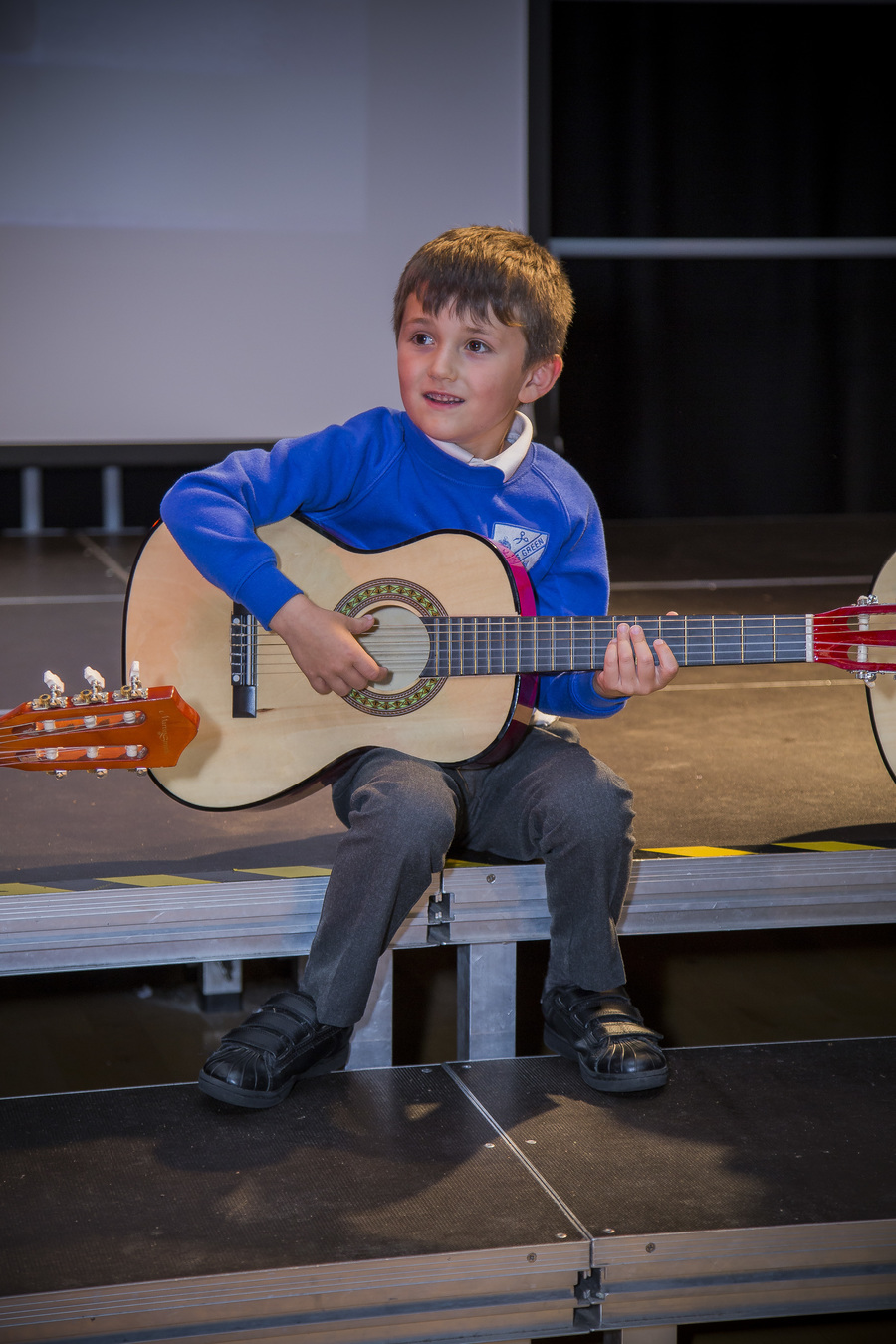 The children have been rewarded with a treat filled golden time and have each received a certificate to remind them of their fantastic performance!