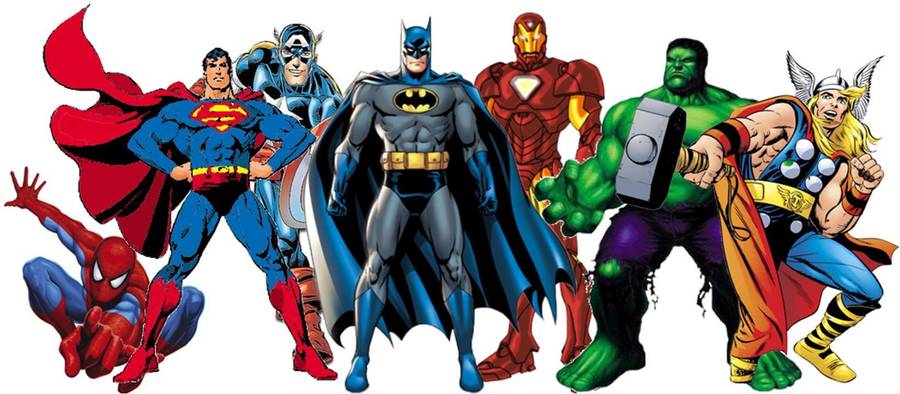 We've had a super first day back as we've started term 3 with our Superhero impact day. We visited the different classes in year one and carried out different activities. We had four super activities which were: Den making- making a superhero den for us to hide in. Super hero team games where we had to collect lives. Making a magical potion to help us with our very own superhero power and finally, making a waterproof superhero cape and designing a mask. Our favourite activities were the Den making and the designing and making the superhero capes and masks.
Class 6 had a fantastic day on the Impact Day. They have used lots of skills today doing a number of activities. They especially loved PE and doing team games.
Class 7 have enjoyed Science this week! We have been learning about our bodies including our senses. We explored each sense, which included tasting some interesting foods (celery was not very popular!), smelling different things such as toothpaste, comparing how different materials feel, listening to different instruments and using our sight to measure and compare length.
Our favourite sense to use was taste because we got to taste some yummy fruit! Our least favourite was the hearing table because some of the instruments were too noisy.
Class 8- In our Science lesson we were learning all about our bodies. We were naming as many body parts as possible. We worked in Disney groups and we first drew around one of our friends. We then had labels with different body parts on and we placed them on the correct part of the body. Finally we spoke about our different body parts and why they were important and what they helped us to do. We spoke about the five different senses that we have and why they are so important. We could name the five senses and the body part they went with, which are: Eyes- Sight, Ears- Hearing, Mouth- Taste, Nose- Smell, Hand- Touch.
In our first Science lesson we learnt about our bodies and named and labelled different body parts. We also spoke about our senses.
To put our senses to the test in our second Science lesson we had to help Mrs Khan find her missing keys, as a 'naughty teddy' had stolen them.
The teddy left us five different activities that we had to solve. Once we had solved the activity it revealed a colour. The colour then went with one of the five teddy culprits.
The activities were:
Table 1: Finding the piece of equipment that made a squeaking noise. We had to use our ears to help us with this.
Table 2: Measuring and finding the teddy paw print that measured 11cms. We used our sight to help us with this.
Table 3: Finding the piece of material that was the fluffiest. We had to use our hands to help us to do this.
Table 4: Finding the cup which had the minty smell in it. We had to use our noses to solve this activity.
Table 5: We had to be blind folded and try different food. We were trying to find the one that tasted like an apple.
After completing all of our activities we worked out that all the clues led us to the Purple teddy bear, as the Purple teddy bear made a squeaking noise, had a paw that measured 11cms, had the fluffiest fur, smelt like mint and loved eating apples. When we went over to the Purple teddy bear and we found Mrs Khan's keys.
Class 5 have enjoyed the beginning of our Superhero Topic.We had an impact day where we had team building games, made masks and made Superhero potions. We are also learning about our bodies and senses labelling our body parts and using our senses to solve a mystery.We look forward to the rest of this exciting term.
Class 8 have had a super 'outdoor learning' day today. We will be having a weekly outdoor learning day on a Monday.
We have enjoyed exploring the Forest School and using our senses to help us find objects to make a 'feely mobile'. We have also had a super time carrying out different activities in our year 1 outside area. We have created a superhero in Paul Klee's style by collaging. We have drawn and painted our own superhero, we also thought of adjectives to describe our superhero. We have created a superhero den. We have used the Gym equipment, as it is important for superheroes to stay fit! Finally we have learnt how to read a number in words and match it to the numeral.
Class 7 loved outdoor learning day which we will be doing every Thursday. We enjoyed visiting Forest School and some of us tried making mobiles out of natural materials. We also had fun in our outside area where we did some superhero painting, some maths challenges such as matching numbers and words, using collage to make a superhero picture and den building.
We've had a super day learning about Florence Nightingale. We had a great workshop and played lots of games to learn about how Florence Nightingale looked after the soldiers. We became nurses and soldiers and we used bandages to help our soldier friends feel better. We learnt lots of facts, such as, Florence Nightingale was known as the 'Lady of the Lamp' and that she travelled to Turkey in a boat. It took her 13 days! We also found out that she helped the wounded soldiers in a hospital called Scutari.