In term 4 we will continue our learning journey as we dive into the terrifying topic of Dinosaur Planet.
We will be learning about dinosaurs and how they used to live and where.
We will then be locating these different places onto a map.
We will also look at fossils and learn about a famous lady called Mary Anning.
We will be enjoying stories such as 'Katie and the Dinosaurs' to get the children's imaginations going.
Year 1, Term 4 Creative Curriculum Newsletter
We had a super first day back at school. We started our term with a dinosaur impact day. We visited all four classes in year 1 and carried out lots of fun activities.
In class 5 we learnt how to print images using a potato. We also practised our cutting and joining skills as we used spilt pins to make a dinosaur that could move.
In class 6 we were learning how to use shapes to draw different dinosaurs. We learnt how to draw a T-rex, Pterodactyl and other dinosaurs and reptiles too. We then collaged a dinosaur background.
In class 7 we were investigators. We used our investigating skills to find out facts about dinosaurs and reptiles. We used different non-fiction books and fact cards and we wrote down our favourites facts for our favourite dinosaurs.
In class 8 we had a silhouette cut out of a dinosaur and we used cotton buds to make the effect of dinosaur bones. We also had shapes we had to cut out to then create a dinosaur picture.
We had a super day and really enjoyed all of our activities.
Our trip to the 'World of Dinosaurs' at Paradise Wildlife Park was fantastic! The children were amazing and did our school proud with their behaviour. They truly were little stars!
We walked through the "real life" dinosaur world with the life sized, interactive, moving dinosaurs and we loved every minute. We were so shocked by how big the dinosaurs actually were. We even had a super surprise at the end when one 'naughty' dinosaur squirted us with water.
We found out lots of facts about dinosaurs with our talk and we got to role play how the dinosaurs became extinct.
The children loved being archaeologists and digging up the fossils, which was the skeleton of a T-Rex.
The children also loved having their photo's taken and posing in front of the dinosaurs.
We had a special surprise of seeing some of the animals at the park. We got to see the White Lions, Camels, Zebras and Meerkats.
Finally the children in classes 5 and 8 all really enjoyed colouring and eating chips on the coach while we waited to be rescued by two other coaches.
We all had a super day full of smiles and joy, adults included.
Class 5 have enjoyed our impact day and our visit to Dinosaur World to help us learn all about Dinosaurs which is our topic for this term. We have found out some facts about Dinosaurs, made pictures of dinosaurs using potato prints. When we went to Dinosaur World we learnt how to be palaeontologists uncovering dinosaur bones then we found out about the diets of dinosaurs by looking at their teeth if they are sharp they are carnivores, if they are smooth they are herbivores. We look forward to learning more about dinosaurs and other animals this term.
Class 7 had an amazing time at Paradise Wildlife Park. We enjoyed learning all about dinosaurs from the great teachers at the park and being able to explore real fossils. We loved having our photos taken inside the dinosaur eggs and playing in the sandpit digging up some dinosaur bones. We saved the best until last when we walked through the dinosaur park. It was incredible seeing the life size dinosaurs and learning some facts about them as we walked through. Our favourite was the brachiosaurus, we were amazed by how tall it was! We then luckily got to see some of the animals in the zoo too. We loved the cute meerkats and the lions were beautiful.
We had a super Maths day carrying out lots of different activities in the different year 1 classes.
In class 5 we made 3D dinosaurs and named the different 3D shapes we used like a Cuboid and Cone.
In class 6 we read a Maths story called Double the Ducks and our challenge was to double different numbers.
In class 7 we went out in our outside area and we played lots of different Maths games. We had Tin Can Alley where we had to knock over the tins and count our score. We had balls with odd and even numbers on and we had to sort them. We had a target game where we had to throw bean bags onto the numbers to try and score the highest, some of us scored over 100! We had dinosaur bones and we had to measure them and order them by length. We also had a shape code breaker game where we had to find the shapes that had letters written on them which spelt a word. The mysterious word was 'dinosaur'.
Finally in class 8 we had a Money Bags investigation problem where we had four bags and we had either 10p or 20p to sort into different combinations.
We had lots of fun and learnt lots of new vocabulary throughout the day.
It has been a busy term and we have learnt so many new things such as positional language, how to sort money and finding doubles of numbers. In our outdoor learning we have been finding signs of Spring,looking at buds and naming flowers.
Class 7 had a super time during our Maths Day. We loved hunting for shapes and playing maths games in the outside area. We enjoyed building dinosaurs out of 3D junk modelling shapes and also had fun solving problems to do with money.
We loved our special treat this week.... a theatre show all about science! We learned lots about animals, habitats, whether things are alive, were alive or have never been alive, and ways to find out what an animal or object is based on it's features. We loved joining in with the actions and spotting the scary spider!
Click on the images below to find out facts about dinosaurs.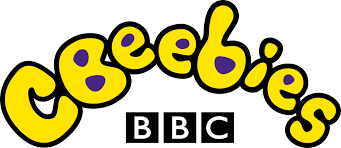 Joke:
What do you call a dinosaur with one eye?
Doyouthinkhesawus.