Creative Week February 2015
Throughout creative week teachers and children were challenged to think out of the box! Each class were involved with a variety of different activities.
Please have a look below to see what each year group were up to.
Year R
Each reception class chose a famous story and used this as their starting point. Can you guess what stories they were learning about?
Class 2
During creative week class 2 looked at 'The Little Red Hen'. They read the story and then carried out lots of activities based on the story.We retold the story through drama and made a story map to sequence the story. We used this story map to retell the story using actions and words.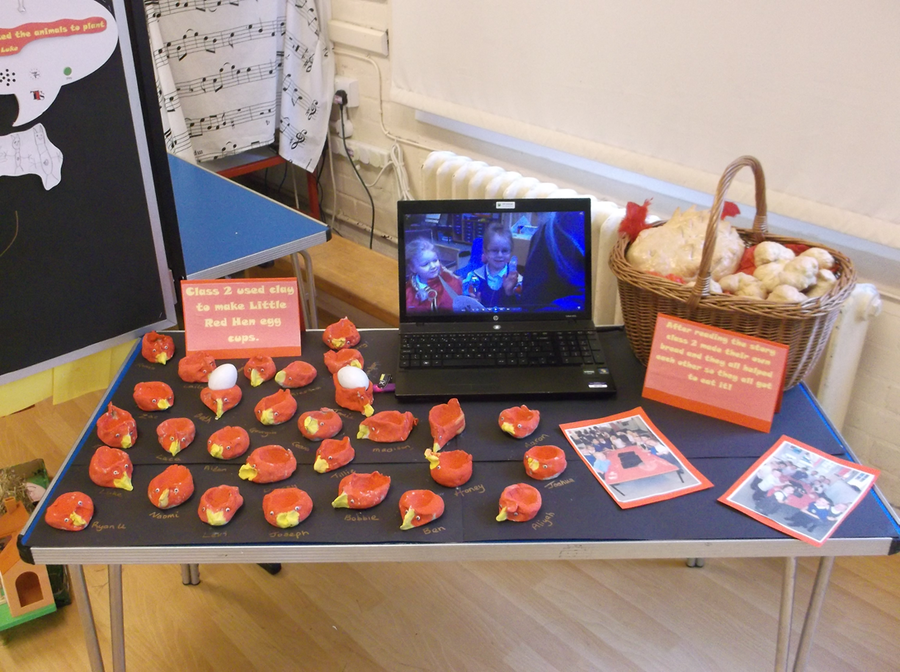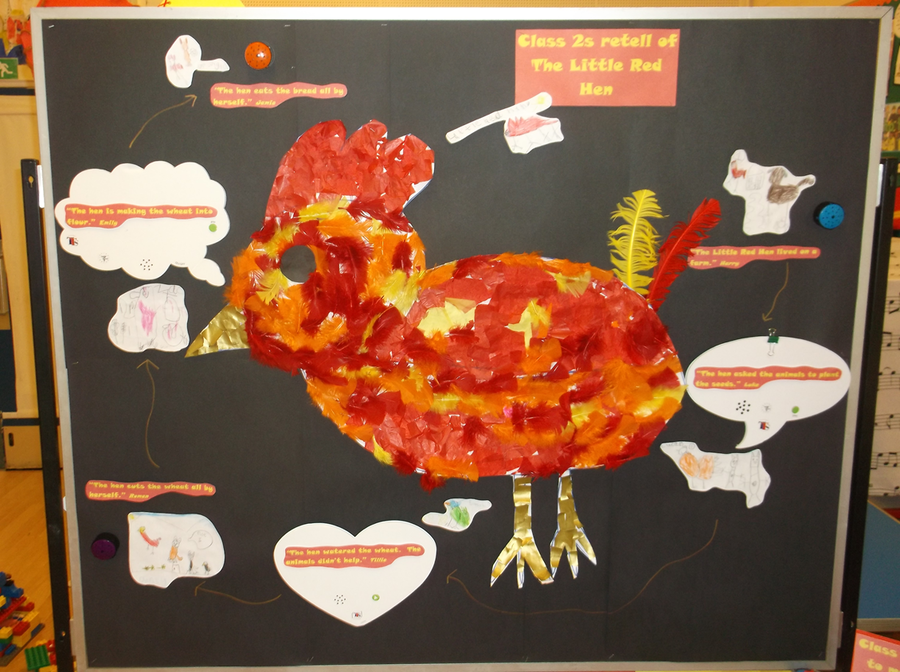 Year 1
Year 1 were very lucky to be visited by 2 musicians. One of our favourite parts of the week was Mrs Jackson playing 'Let It Go'from Frozen on the violin. Even the teachers were singing along!
Class 8
We had been learning all about the Bayeux Tapestry and the Battle of Hastings. During the week we held our own election for king, created our own tapestries and printed our own coat of arms. It was also e-safety week so we created our own e-safety animations.
Congratulations for King William who was crowned king in assembly.
Year 2
Year 2 had been learning all about the Fire of London. During creative week they decided that they wanted to create their own tudor house village to display.
Class 10
Designed and built amazing tudor houses.
Class 12
We were creative in maths and learnt about symmetry making patterns and butterflies. We designed and made Tudor houses. We wrote an e safety rap. We put facts about the Fire and the Plague on to talk tins.
We had fun.