Year R 2017-2018
Welcome to Reception.
We have had an exciting and busy start to our year and the children have settle into school life very well.
This term we will be exploring nursery rhymes such as 'Incy Wincy Spider', 'Hickory Dickory Dock' and other family favourites. The children have had lots of fun exploring their new classrooms and the outside area.
Lunches have been very successful and the new menus have now been sent home.
Thanks for the great response to the reading afternoon! It was a lot of fun and we look forward to doing more of these with you.
Please remember to take earrings out on PE days (Thursdays and Fridays).
Thank you for your continued support.
Term 2
Our topic for Term 2 is 'People who help us'.
We will also be looking at different celebrations that are enjoyed at this time of the year.
We will be looking at different celebrations and learning the stories and history behind these such as Diwali, Guy Fawks and Christmas.
We have already started learning about Diwali and as you can see the children have enjoyed making Rangoli patterns and Diwa lamps.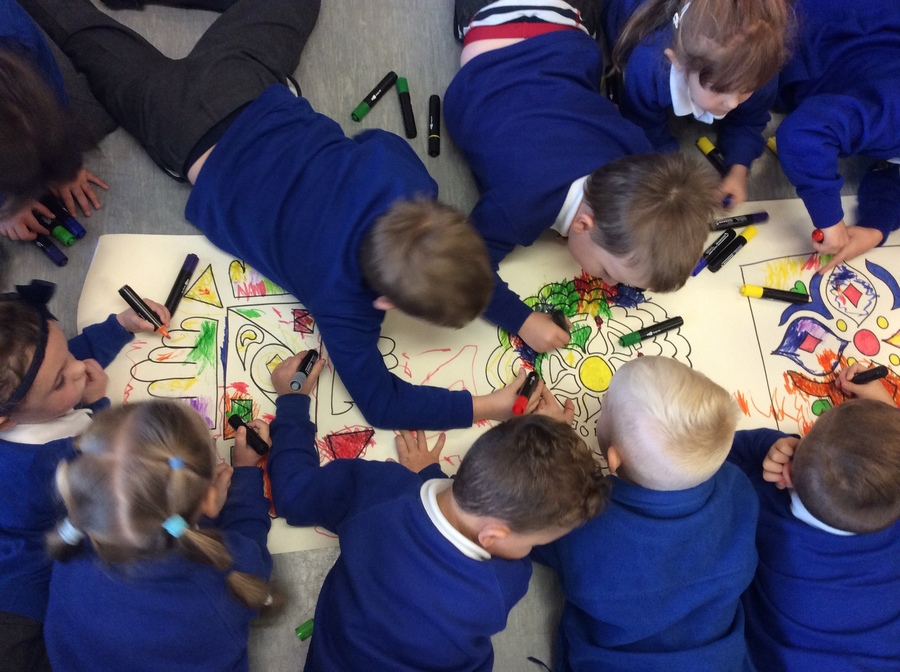 The children have been experiencing practical maths using the basketball hoop and tallying their scores.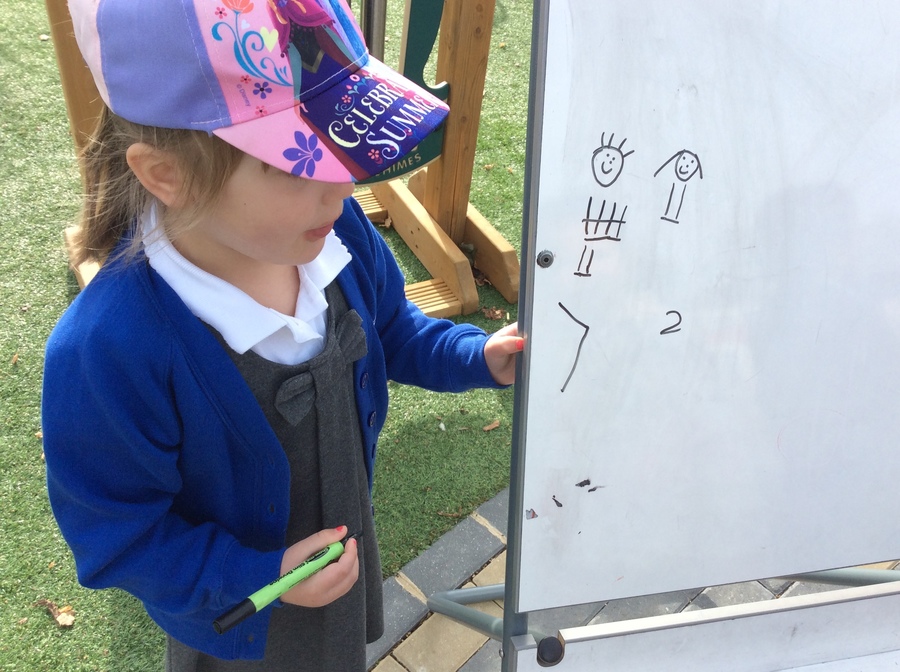 We are excited to welcome some guests this term that include Maidstone firefighters, policeman, nurse and a life guard. They are coming in to share how they help people and what their job entails. The children have already enjoyed acting out some of these jobs!